And a fine one, it has been. Ever since my Great grandparents got married on January 26th, and then my grandparents followed suit on the same date, there seems to be a snowstorm around the 26th. Why do I know this? Because supposedly neither of them had much success getting away on their anniversary because of weather issues.
Anyhow, I love winter. Especially here, because snow makes our town a whole lot prettier than it is. Plus, it's just fun to play in and live in a snowglobe.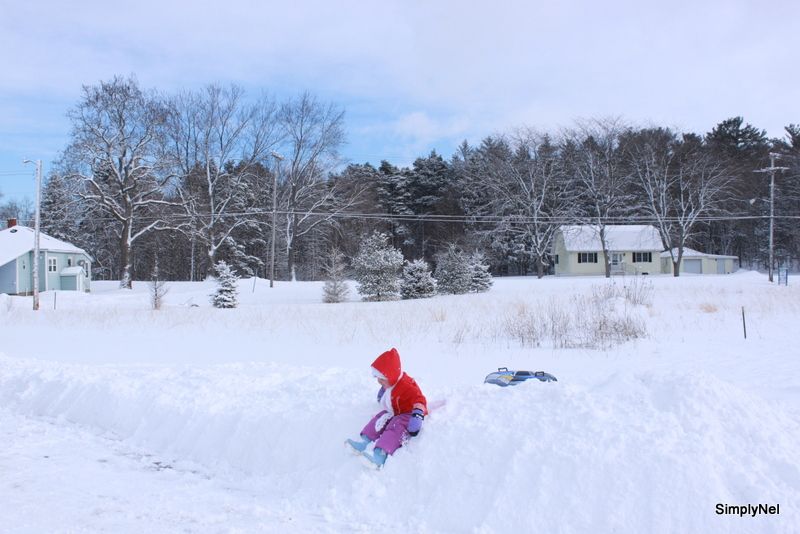 Don't let his short sleeves fool you...it's still really cold. But hard work will warm a person up! (Also, for curious minds, a car cover is cheaper than building a garage. Still a little hassle when needing to go anywhere, but no scraping of windows is involved.)
This next picture is from a different snow playing day, and we really were out
during
the snowstorm. I absolutely loved it, even though our neighbors seemed to think it was the worst ever.
Afterwards, we returned to our cozy house and did some reading. I tell you, she could listen to books on tape or be read to all day long.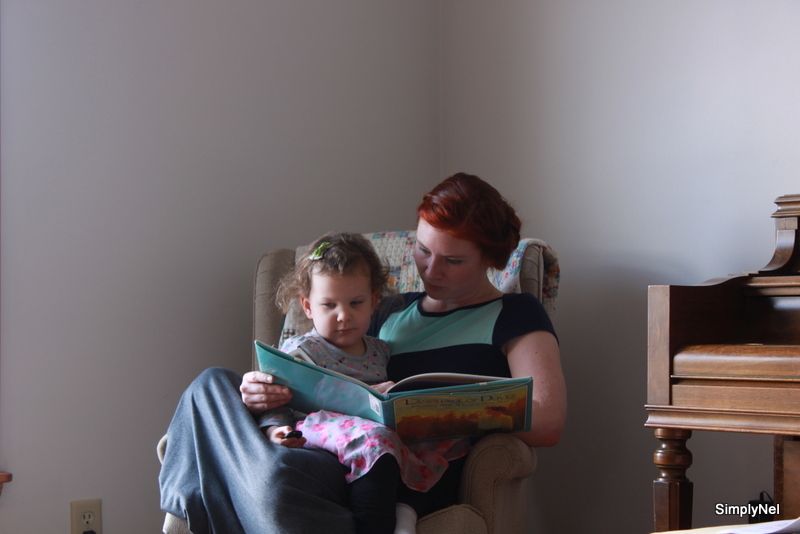 I'm so glad Natasha loves the library. We went to one recently and it was closed due to cold weather, and she was in tears because we couldn't go in. The only thought that consoled her was the hopeful promise that another library would be open and we could go there instead. (It was, thankfully.)